Jenny from Hero condoms talks to Sex Toy Reviews Australia.
1 - Tell us how Hero Condoms came about?
Dustin Leonard, the founder, "strongly believes that it is possible to succeed in business and help people." With this philosophy, HERO Condoms was born from a uni project that he did while at the University of Sydney. From there he had the idea "What if having sex is Australia could save a life in Africa?" He also created HERO to be a company that loves our earth by ethically sourcing the rubber and making the boxes from 100% recyclable materials. From there lots, and lots, and lots of long days and hard work.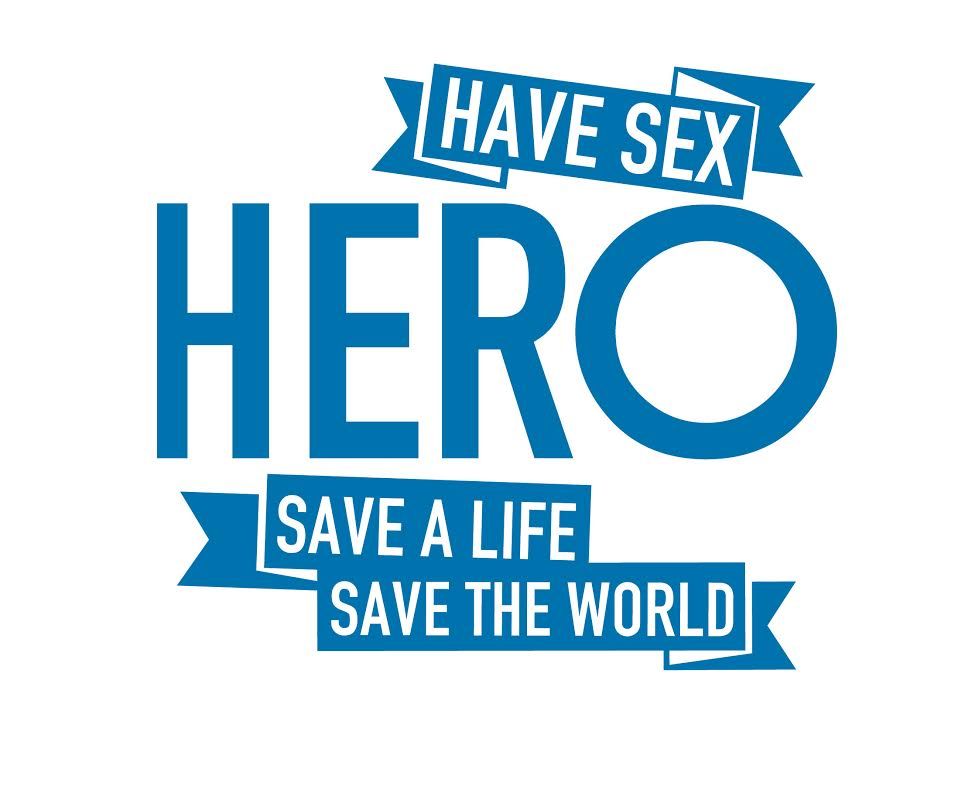 2 - You've had Australian porn beauty Madison Missina twittering her behind off leading a #SafeSexisSexy campaign. How was the connection with Madison made?
Dustin and
Madison
both won Eros Shine Awards and continued to stay connected through twitter. The beautifully brilliant and passionate Madison asked if HERO wanted to be the condom of choice for the #SafeSexisSexy campaign because unlike other condom companies, we don't just climax in Australia. Every time a HERO Condom is worn - condoms, safe sex education, and HIV medicine are given to our partners in Botswana. As Madison's #SafeSexisSexy campaign is a world-wide campaign to normalize condom use and making safe sex super sexy, she decided to that HERO would be just the right fit for the campaign. Stay tuned for the #SafeSexisSexy website and official campaign launch!

3 - Hero have been running a social media campaign trying to get Priceline, Coles & Woolworths amoungst others to stock Hero Condoms. Has there been any progress or encouraging signs so far?
Yes, we have, and you can still join in on the fun by tweeting: Help fight AIDS in Africa and Save Lives! "I want to buy @HEROcondoms at @PricelineAU". #BuyHEROatPriceline #HEROSavesLives #HEROcondoms" HERO has a meeting next week with Priceline, so get those tweets flowin!
4 - Will Hero be adding any more styles to the 2 types currently available (Regular & Super-thin)?
We are definitely open to suggestions, and in the near future we will with a "larger" size and maybe even a "superHERO" size for all of you superheros out there!
5 - With the socially conscious message behind your brand of aiding developing nations with your 1 for 1 offer, do you hope to take your message (and brand) into bigger international markets like the US and Europe anytime soon?
Yes, we definitely want everyone around the whole world to be HEROes and "Have Sex, Save a Life, Save the World!" We have been talking with major retailers in China and Europe so far.
6 - Can we ask how many condoms have been able to reach developing countries to date? and which countries/places have benefited so far?
Of course! HERO has already donated over 72,000 condoms and HIV medicine to our partner sexual health education organisation in Botswana, Africa. HERO has also donated countless condoms to uni clubs and charities across Australia.
7 - Finally, sex toy reviews Australia is about giving information to the Australian buying public and helping them make choices. So now for the big question. Which Hero condom do you prefer? Regular or Super-Thin?
Cheeky.. I just like to save lives, and I always wear a cape!
#STRA would like to thank Jenny for her time.
Places to Buy in Australia:
condomwarehouse.com.au
kanoodle.com.au
pleasureden.com.au
For an extensive list of stockists -
PRESS HERE
Find out more about Hero Condoms by visiting their website -
www.herocondoms.com.au
and follow them on social media via
Facebook
,
Twitter
,
Instagram
or subscribing on
YouTube
.