This toy looks beautiful. Sleek, sexy, smooth and classy. It really does tick all the right boxes for aesthetic, the problem is though, that's about all it is. Pretty. When you've stopped looking at it and running your hands over the very nice, velvety silicone it's made from, it becomes just a little bit "meh".
Sure it has a bunch of buzz and pulse settings (six settings to be precise) and dual motors on both ends which, depending on which setting you are using can both be buzzing or just felt at the one end, but this just works to make it all very confusing. Not just when trying to work out which setting you want to use but exactly how to use them too.
For example, if you are into clitoral stimulation and you have it on some of the buzz settings the end you are holding vibrates as well which is quite distracting. In fact unless the toy is meant to have both ends used at the same time, I have never quite understood dual motors because I always end up getting annoyed that the bit in my hand is vibrating too and takes away from the moment.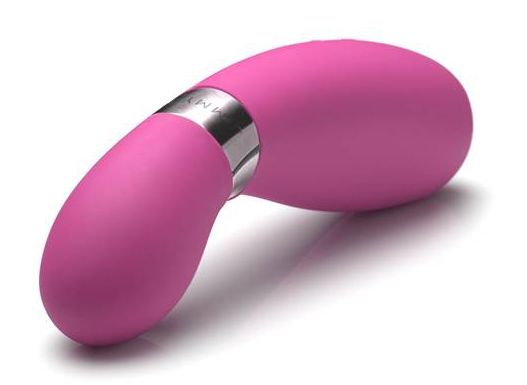 If you are into internal stimulation then you need to work out which setting you want before you insert it because, and I have no idea who designed this or thought it was a good idea, when it is inside you, so are the buttons! So you cannot really change speed or pulse settings easily because, well, you can't get to them (I may have strong pussy muscles.... But not THAT strong). It really was a bit of a let down after all the brilliance and orgasmatastic design and usage of the Jimmy Jane Form 2.
It has all the good things most high end toys have these days, phthalate-free silicone, cordless magnetic charging ability, is fully waterproof and has a bunch of settings, but unfortunately lacks on anything new and innovative and exciting. I will also point out the strange, stainless steel band that divides the two ends is a bit hard to clean as it has a slight seam between the metal and the silicone and feels like you need to get a scrubber or toothbrush in there to really make sure it's cleaned properly.
All in all I was rather disappointed by this toy which, for the price most retail places sell it, it really should have a bit more oopmh and a lot less user issues.
Review By: Eva Sless - Follow Eva on
Twitter